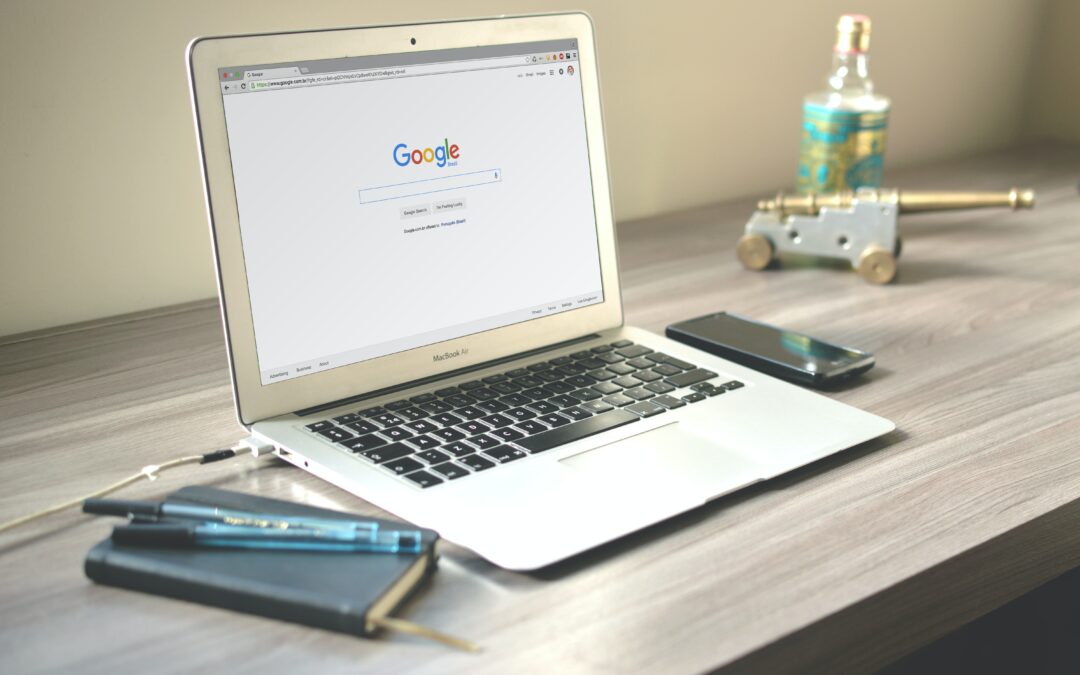 Local SEO vs International SEO
SEO or Search Engine Optimisation is the process of optimising your website content for search engines like Google. SEO is an important part of your digital marketing strategy as it puts your business on the digital map, allowing customers to see you as the answer to their query.
When we think about SEO, it's easy to forget that our strategy needs to target customers beyond our immediate neighbourhood. International SEO is not necessary for every business, you might find that local SEO is more pertinent for you. But, in both cases, it's crucial to analyse your current strategy and adapt for your target audience. 
Imagine you run a bakery that has recipes specifically from your hometown. Your SEO strategy will likely be targeting local and possibly national SEO, but certainly not international (unless you plan to send cakes on a ferry!) How would you adapt your current strategy to target your local audience?
There are plenty of ways to do so, but here are 8 tips to start optimising for local SEO:
Optimise for your profile on 'Google My Business'
Engage with your local community on social media
Ensure your name, address, and phone number are correct on your website and on 'Google my Business'
Research your local competitors and their messaging
On your website, optimise URL, title tags, headers and meta descriptionAdd location pages to your website with relevent local content
Ensure your website is both desktop and mobile-friendly
Get inbound links with relevance and authority with local partners
Engage with your llocal community through advertising, events and promotional acitivites. I.e. 'Free tasting samples on Wednesdays'
You might wonder if International SEO is at all possible. Local SEO seems simple enough, but how can you adapt your strategy to target a global audience? International SEO is naturally a little more complex, with a large audience comes even greater responsibility. It's important to think about how user journeys will differ from person to person in each country.  
Remember, international SEO is also about ensuring a strong search presence, but it aims to drive organic traffic from multiple countries (multiregional SEO) and/or languages (multilingual SEO). An international strategy ensures that search engines can easily identify which countries your business is targeting. It also shows search engines which languages you use to attract customers from different countries. With multilingual SEO, it's best practice to have your copy translated by a fluent speaker. Stay away from Google Translate! There are many nuances in different languages that translation apps will not understand, and when we're thinking about creating a great experience for users, technology is not always the solution.
Why is International SEO important?
The primary objective of search engines is to find the highest-quality answer as quickly as possible for its users. As such, they are designed to match search results based on the location and language of the user. If you adapt your SEO strategy for a global audience, your content will find users who require your products or services from different countries.
Imagine you are an e-commerce company that sells jewellery to the UK, US, South America and Asia. If your SEO strategy is only focused on the UK/US audience, you are missing out on millions of potential customers. By adopting an international SEO strategy you will improve the visibility of your products and/or services in global markets. Not only this, but you will also grow a loyal customer/client base and increase conversion rates. You need to ensure your target audience feels at home when they land on your site because you want them to trust your services and convert into a customer.
Improving your current SEO strategy
Changing the language of your copy is not the only way to improve international SEO. Whilst it's key to reflect the cultural context of different audiences by writing copy that reflects their cultures, international SEO goes far beyond translation. It can feel a bit overwhelming to suddenly realise that you have to adapt your SEO strategy for a much bigger audience. But don't worry, at My Bright Digital, we're here to give you some guidance on how to start improving your international strategy.
Here are some of our suggestions:
Market research
Learn more about what people are looking for in your market.
Content research
Find out what your audiences are interested and then tailor your content towards trending and relevent topics. 
Keyword research
Use particular key words for different locations
Approach your strategy from a holistic perspective
Consider the entire user journey!
Use Multiple domains and Landing Pages
Have different domains for different countries with optimized content in that language
Seperate Local Content
Use dedicated URLs for localised content
Link Build towards pages
Create a link building strategy for each market
Define your websites language and geographical targeting
Use the hreflang attribute, specifiy what language your copy is in and what locations your content is for
Use culturally appropriate imagery
Reflect culture in your website design by using local imagery of local people or scenarios.
The key to building a strong international SEO strategy is to get to know your audience and anticipate their needs. All international strategies are different, and the amount of research you put in is reflected in the outcome. At My Bright Digital, we have plenty of experience in international SEO and are here to help if you want to take a deeper dive into improving your strategy.
Many different tools can help with international SEO and save you time during the research process. This list is not extensive, but these are some of our favourites.
The Benefits of International SEO
First and foremost, SEO that is optimised to an international audience will grow your business, increase revenue and expand your customer base. These seem like pretty worthy trade-offs for some research and improvements to your SEO strategy. The truth is that the benefits of international SEO are limitless, by establishing your business in the global markets you are proving yourself to be a trust-worthy company that is worthy of the loyalty your customers/clients have for your brand. 
Furthermore, with an effective strategy, you can discover where your wins and losses are coming from. For example, you can discover if specific keywords are ranking higher than others, and use trending keywords to create content. You can also understand precisely what stops your potential customers from proceeding to the sales cart, or if they do reach that stage, what stops your customers from making the purchase. Having greater insights into your customers can only bring good things and international SEO can expand the horizons of your business permanently.
Advice From the SEO Experts
Fancy a chat with our team of experts? Fill out our contact form and we will get in touch!